VÉSALE BIOSCIENCE
About us About us
Vésale Bioscience, a Belgian biotech, created in 2018, is committed to developing personalized phage-based therapies to combat multi-resistant bacterial infections (AMR).
Faced with the growing threat of antimicrobial resistance (AMR), bacteriophages, also know as phages, offer a promising natural solution. This motivated the company to pioneer in the development of innovative, personalized and sustainable phage-based therapeutic solutions.
Already voted Europe's most innovative life sciences start-up in 2021, Vésale Bioscience was awarded in January 2023, by the European Innovation Council (EIC), 1.8 million euros to encourage its research.
Vésale Bioscience has introduced a pioneering personalized phage therapy platform that delivers tailored treatment for individual bacterial infections within a rapid timeframe of less than 24 hours. This innovative platform is designed to swiftly address a patient's specific bacterial infection with precision and efficiency.
Vésale Bioscience's approach is based on four key pillars:
An ever-evolving phage collection

Vésale Bioscience's phage library currently encompasses a diverse and significant spectrum, targeting multi-resistant ESKP* strains in Western Europe. This extensive coverage is established in collaboration with several key European hospitals covering the majority of European multi-resistant strains.

The first on-site, automated phagogram

Accessible to all hospital laboratories with standard equipment on their premises, this automated, easy-to-use device makes it possible to assess the sensitivity of bacteria to phages, thus facilitating the selection of the most appropriate treatment for the patient.

Phage production in compliance with Good Manufacturing Practices

Vésale Bioscience then produces the selected phages in compliance with Good Manufacturing Practices (GMP) from a constantly expanding phage bank.

A fast, efficient, and integrated supply chain to deliver standardized phages for personalized therapy
The provided by Vésale Bioscience solutions could be used with antibiotics for an effective combined treatment.
(*) Escherichia coli – Staphylococcus aureus – Klebsiella pneumoniae – Pseudomonas aeruginosa
Research & Development partnerships
The company has forged strategic partnerships with university researchers, KOLs (Key Opinion Leaders), hospitals, reference centres and industry to achieve this goal. The aim is also to make these therapies accessible to all patients, improving their health and quality of life.
For more information, sent an e-mail to eric.poskin@phage.health.
We are actively looking for commercial partners for our current assets. Many territories are still open for licensing/distribution agreements.
Contact for partnerships
Please submit your business development proposals via email to info@phage.health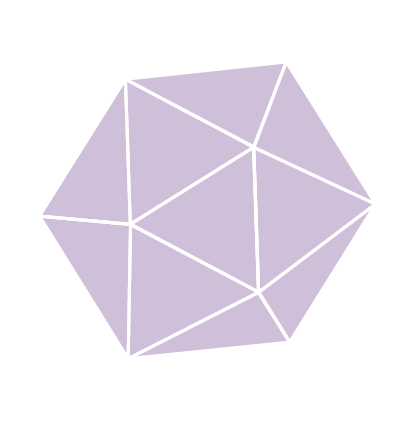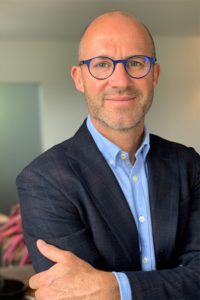 CEO
Gunther Vanwezer
Over 25 years of experience in management positions in Life Sciences Industry and MedTech (Organ Recovery Systems, TERUMO, ThermoFisher Scientific)
Master degree in Biochemical Engineering Technology (ULeuven – Belgium) and a degree in Business Administration from the EHSAL Management School (Brussels, Belgium).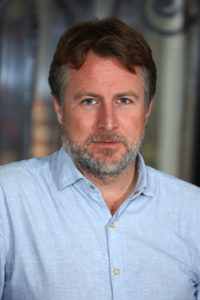 CFO
Guillaume de Viron
Part-time CFO of OncoDNA, Masthercell, Univercells, IMCYSE,… and 5 years Deloitte Consulting MSc of business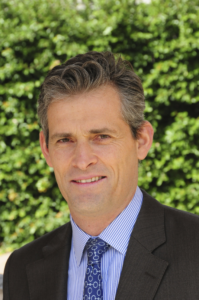 CBDO
Gérald de Patoul
Co-founder of Oncomfort in May 2017 and acted for 4 years as Director and CFO, in charge of finance, tax, legal, insurance, human resources, operations and quality management.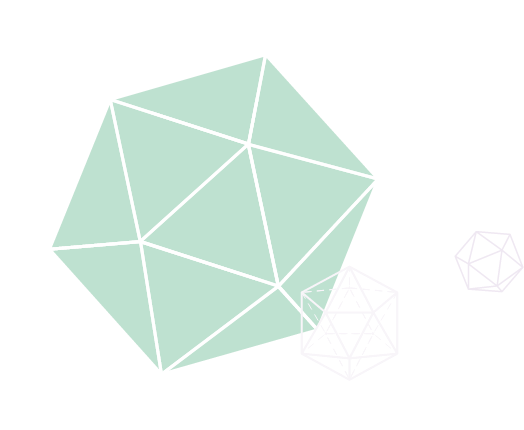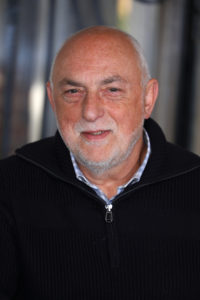 CSO
Johan Quintens
Over 30 years in the pharmaceutical industry. Johan is the author of 8 patents in probiotic and phage technology. Stem from Vesale Pharma where he developed its current probiotic products ranges Johan joined Vesale Bisoscience at its foundation.
Johan holds a Master Degree in Biological Sciences from the RUGhent with an additional Specialization in Bacteriology, Endocrinology and Parasitology. He also obtained a post-university Masters in Business Management at UFSIA
CMO
Sarah Vreugde
Over 20 years in Academic environment mainly in Australia (Adelaïde University), with 10 years in the field of phage therapy. She is Professor and Director of Research, Department of Otolaryngology, Head and Neck Surgery, School of Health and Medical Sciences, The University of Adelaide.
She joined Vesale Bioscience in May 2023.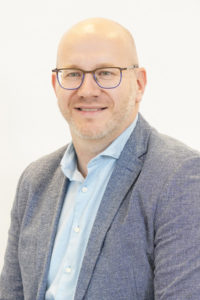 Head of Quality
Gontran Brichard
Over 15 years in the field of biotech and pharmaceutical industries (MD quality and regulatory,data management for clinical projects and computer system validation for GMP production)
Bachelor Degree in Pharmaceutical Sciences and a Master Degree in Molecular & Cellular Biology from the University of Namur.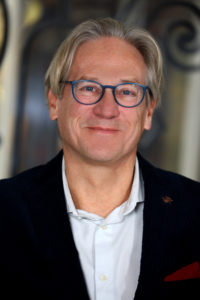 Spokesman, Corporate Communication Strategy Director
Eric Louis Poskin
Over 25 years of experience in Corporate Communication Strategy and Governmental affairs with Biotech & MedTech companies.
« MA in Philosophy » (LSM – Ulouvain) and Degree in Mathematics (ISAN – Namur).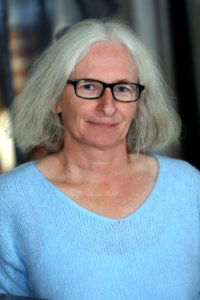 Administration & HR Director
Jacqueline Abrassart
Master in political sciences (UCL), Accounting (IFOSUP) & tax (ESA)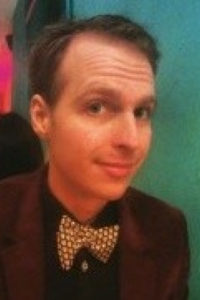 Research Director
Bob Blasdel
Bob has worked in the phage biology and phage therapy fields over the last fourteen years.
He obtained his PhD in Bioscience Engineering from KU Leuven. After two post-docs, Bob joined Vésale Bioscience to develop the phage project as Director of Research, constructing and characterizing the phage library as well as working to develop the Luminophage phagogram.
He is a founding member of the ISVM, BSVoM, and editorial board of the PHAGE Journal and has been invited or selected to present on phage topics at 17 international scientific conferences.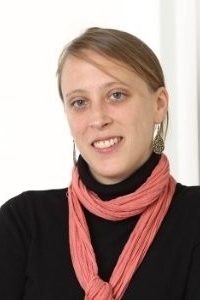 Research Director
Isabelle Tytgat
Over 14 years for both biotech and pharmaceutical industry (Bone Therapeutics, Baxter International, Catalent Celle&Gene) as Senior Project Manager, Product Life Cycle Management or GMP Production project Manager).
Isabelle Tytgat holds a Master Degree in Biology from Catholic University of Louvain (UCL). She continued with a PhD in Cellular and Molecular Biology at UCL, looking for innovative bacterial targets for the development of new antibiotics. She is author of 4 patents.
Veterinary Research Director
Cyrille N'Gassam
Cyrille studied veterinary medicine at EISMV in Dakar (Senegal). From 2007 till 2011 he worked as veterinary manager in the animal production industry in different companies in Africa Between 2011 and 2014, he consecutively obtained a master's degree in management of animal and plant resources, a certificate of training in scientific research and a certificate of experimentation on laboratory animals (category C). Between 2015 and 2020 he undertook a PhD thesis on bovine mastitis phage therapy at University of Liège (Belgium) and worked in parallel as researcher at university of Oslo (Norway).
Cyrille joined Vésale Bioscience in January 2020 as Veterinary Research Director.
Production Director
Dominique Gallo
Over 15 years in academic environments (Bordet Institute – ULB , Meurice Institute – Labiris) and pharmaceuticals companies (DelphiGenetics as GMP Production Manager, GSK as Production Manager (up- and down-stream processes & as Lab Head – Sr Scientist & transversal vaccine).
Dominique joined VESALE BIOSCIENCE in April 2023 as Production Director.
Dominique holds an Industrial Engineer degree from the Meurice Institute in 2002 followed by a Master after Master degree in Health Science and a PhD in Pharmaceutical and Biomedical Sciences at the Free University of Brussels (ULB) in 2009.
He is author of several publications and of 2 patents as primary inventor.
Lab Manager
Aline Campenaire
Over 17 years in biotech and pharmaceutical industry at GSK where since 2012, she worked on development of new viral vaccines and was responsible, among other missions, for new essay development.
Aline obtained a Bachelor Degree in Chemistry and Biotechnologie in 2006 (Institut Paul Lambin – Haute Ecole Léonard de Vinci) followed by a Master's degree in Biomedical Science at UCL in 2022.
Aline joined Vésale Bioscience in June 2023 as Lab Manager.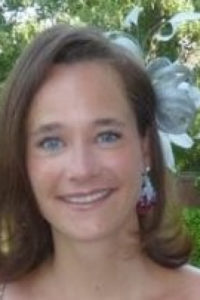 Clinical Science Liaison
Emeline de Viron
Emeline joined Vésale Bioscience in April 2023 as Clinical Science Liaison.
Over 18 years in in fundamental research and clinical research. Holding a PhD from the renowned de Duve Institute. She essentially worked as Clinical Project Manager and Monitor, ( Aepodia, GSK, Sanofi and the Institute of Tropical Medicine).
Emeline holds a Master degree in Biomedical Sciences from Catholic University of Louvain-la-Neuve (UCL), performed a DES in Applied Biology and Business from University of Namur (FUNDP) and defended a PhD thesis in Pharmaceutical & Biomedical Sciences, Cellular & Molecular Biology in UCL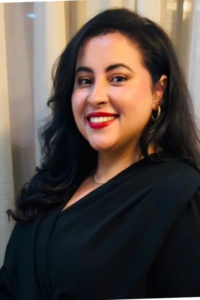 Lab Technician
Boutaina Habib
Boutaina joined VESALE BIOSCIENCE in Novembre 2022.
From 2020 to 2022 she has been working as Laboratory technologist in clinical molecular biology and National Reference Center (NRC) for antimicrobial resistance in BGN and NRC for Helicobacter pylori laboratory. CHU UCL Namur.
Boutaina Habib holds in 2018 a Master Degree in Microbiology and Biosafety from Faculty of Sciences Rabat (Morocco) . followed by a 2 years of PhD in Microbiology and Molecular Biology at University of Namur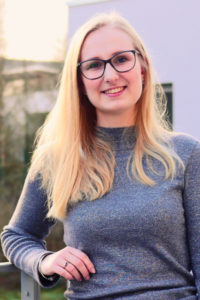 Lab Technician
Sixtine Delair
Over four years of professional experience in microbiology (IBC-ULB laboratory , CHU Tivoli).
Sixtine Delair obtained her bachelor degree in Medical Biology in 2018 at HELHa school. Followed by an internship in the medically assisted procreation department (artificial inseminations, in vitro fertilization, spermograms, …) at the GHdC (Grand Hopital de Charleroi)
Sixtine Joined Vésale Bioscience in November 2022.